Saturday Sampler on February 1st - Don't forget to bring in your block so you can get your next one and start assembling!

Demo and Show & Tell starts at 10:30am with Free drawing and Show & Tell
Set you alarm for 7pm on Monday nights for our Facebook LIVE show!
New Fabrics
New Kits
Free Drawing just for watching and saying"Hello"!
Special LIVE pricing not available in store!
If you are reading this, you are registered. Click on the LINK to read the rules.

WHAT'S NEW?


B

A

T

I

K

S




2020 Winter Quilts & More Magazine

First City Quilts is the official shop of Quilts & More magazine to order your Scrap Lab Challenge Fat Quarter Bundle
Enter to win one! Click HERE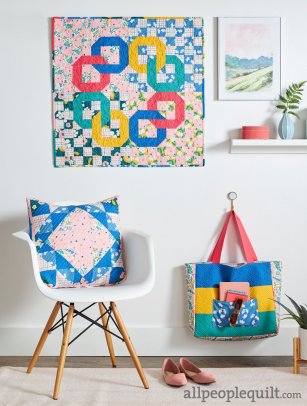 Have you signed up for a BOM with First City Quilts? Did you know there is a BOM Sew Day every 4th Tuesday from 10:30am-1:30pm to work on your blocks and get help if needed? Call the shop to reserve your seat 913-682-8000.


Block of the Month Programs

Have you participated in a Sew-A-Long? We have THREE new programs to choose from....or do ALL 3....starts this month!!!


Pat Sloan's Western inspired Mystery BOM "Out West"
10 month program - Join us on the 4th Tuesday of the month from 2-5pm and we will work on that month's block while watching one of Pat's Top Western movies. Click on the image above for quilt details. Do you have at least a 2 yard piece of a focus fabric in your stash? Bring it and build your quilt with it. You just need 2 yards for border, 1.5 yards for background and 15 FQs. Receive a class discount on fabrics purchased for this program. Reserve your seat today!

"Hue Knew" Sew-A-Long. There is still time to join. ORDER your Painter's Palette Solids Kit $69.99 and you can pick your background! Choose from White (as shown), Black or Smoke (dark gray). Join the First City Quilts "FCQ Hue Knew Sew-A-Long" Facebook Group to join this 5 week program. Use your own fabrics or pre-order your kit HERE.


First City Quilts Christmas Club Subscription


$24.95/mo + shipping


Tired of trying to get all your Christmas sewing projects done at the last minute? We will send you a box every month containing a pattern, fabric and helpful notions that will make a perfect Christmas gift. Get started now and you will have 12 different gifts ready to wrap in December. Boxes will be shipped or picked up at the shop on the 3rd Friday of the month.




UPCOMING

CLASSES

& EVENTS!!!
Visit out Classes page for our beginning classes like Quilt Piecing 101, Intro to Paper Piecing and more!

Monthly Sewing Groups
Quilts of Valor meets the 3rd Tuesday from 11am-4pm (except December)
Hand Embroidery Group meets 3rd Thursday from 10am-12pm


BOM Sew Day 4th Thursday from 10:30am - 1:30pm
(must be enrolled in a FCQ BOM program to participate)

Applique Group meets 4th Thursday from 6:30-8:30pm (except Dec)



Are you following

First City Quilts

on Facebook? We will be announcing special events, sew alongs, challenges and contests and exclusive Facebook follower sales. "Like" and "Follow" us to stay up to date on all the classes, events, sales, tips and tutorial videos that we are promoting.