Saturday Sampler next Saturday, Jan 5th - Don't forget to bring in your block!

Demo and Show & Tell starts at 10:30am with Free drawing and Show & Tell


We have a few seats left for the Inside Aurifil lecture with Alex at 5:00pm on May 20th, 2019.


Alex will be showing a video on how Aurifil thread is made, explain their product line and ways to use in your projects, show and tell, trunk show AND a FREE Aurifil Thread goodie bag for each guest. In-store registration required, limit 1 seat per person.



What's NEW!!!
OUR SECOND SHIPMENT OF WOOL PRESSING MATS WILL BE HERE NEXT WEEK
Have you tried them? Stop by and see for yourself what all the buzz is about.


1/2" Density F-7 SAE Rating
9" x 9" $15.99
14" x 14" $26.99
18" x 18" $38.99
18" x 24" $49.99
Custom Cut $0.15/square inch
Our mats come with a complementary piece of waterproof PUL fabric to help protect your work surface from condensation.


If you haven't tried them, stop by the shop and try one out in our classroom and let us "show and tell" you the benefits of using wool pressing mats for your projects.




UPCOMING CLASSES & EVENTS!!!



Collage Quilts with Cat Nix - 2 sessions - $50
Anything goes when making a Collage Quilt. The more fabrics, the merrier the outcome. Come learn the basics of Collage Quilting and Dimensional Embellishment making this charming wall hanging. Daytime and evening classes available.






Dragonflies in Flight with Cat Nix - 3 sessions - $75
The Dragonflies in Flight class includes detailed steps specific to constructing this diagonal strip-pieced quilt as well as instruction for machine and fusible applique, color theory, attaching dimensional and lapped borders, plus binding.




Midweek Sit & Sew
Wed, Jan 23rd 9am-6pm $10
Bring whatever project you would like to work on and sew with other sewing sisters all day. Cutting and ironing stations available for your use as well as a microwave and fridge. Your registration reserves your seat for the day. Maximum of 8 people.




Sit & Sew
Fri & Sat, Jan 25 & 26 8am - 8pm $10/day
Sit & sew with us all day! No spouses, kids or animals to distract you. Come one day or both. Your registration reserves your seat for the day. Maximum of 8 people.



Quilt as you Sew with Cat Nix - 2 sessions - $40
Learn the Quilt as you Sew technique to finish your projects faster while making this functional and beautiful set of placemats and napkins. In this two session class Cat will cover basic piecing, construction, straight line quilting with a walking foot, perfect binding and how to create self-binding matching napkins to complement your placemats. Daytime and evening classes available.
NEW FABRICS, KITS & MORE
Quilts of Iceland
by Gudrun Erla



Kits available - book not included


From left to right....
Aurora 64 x 79 $69.99
Glacial Ice 63x84 $92.99
Basalt 72 x 80 $89.99



Coffee Break 41 x 57 $39.99
My Sunflower Garden 54 x 68 $65.99
Pink Ribbon by Timeless Treasures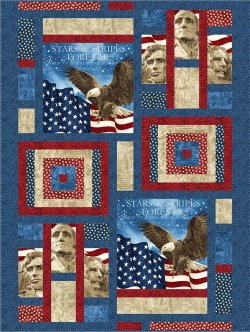 Remembrance Kit
60" x 80"
Picture This Paris Kit
58" x 74"

Birthstone Series by MJ Kinman
12 Month - Start anytime
$24.99 sign-up/$24.99 per month

Includes FREE membership in our Semi-Precious Sisters Club that meets every 4th Tuesday!

Monthly Sewing Groups
Quilts of Valor meets the 3rd Tuesday from 11am-4pm
Hand Embroidery Group meets 3rd Thursday from 10am-12pm


Semi-Precious Sisters Club meets the 4th Thursday from 10:30am - 1:30pm
(must be enrolled in the Birthstone Series BOM to participate)

Applique Group meets 4th Thursday from 6:30-8:30pm (except Dec)



Are you following
First City Quilts
on Facebook? We will be announcing special events, sew alongs, challenges and contests and exclusive Facebook follower sales. "Like" and "Follow" us to stay up to date on all the classes, events, sales, tips and tutorial videos that we are promoting.