Saturday Sampler this Saturday - Don't forget to bring in your block!
LAST CHANCE to sign up for Saturday Sampler 2018-19 is Saturday, November 3rd.



Blocks 1 & 2 shown here
We still have limited spots in our new 2018-2019 Saturday Sampler. Pay $15 sign-up fee (which will be applied to setting kit) and $5 for the September block. Bring in your finished block on Saturday, Choose between the Modern (Kaffe & Solids) or the Traditional (Reproduction/Civil War) Colorway featuring some of Barb Eikmeier's new Manzanita Grove fabrics.
Demo and Show & Tell starts at 10:30am with Free drawing and Show & Tell

Jingle All the Way Hop
Thu - Sat, Nov 8-10th
9:30am - 5:30pm
We are almost sold out of our Aurifil Cases for $14.99 with a spool of 1300m 50wt white Aurifil thread. You can still join our Aurifil Thread Club where you can choose up to three spools of 1300m Aurifil thread per visit for just $10 each. This is a great Christmas gift for a quilter!


Limit 1 case per customer. Limited time offer.
Aurifil Thread Club - with purchase of case and $10 membership, you can fill up your case with your choice of Aurifil threads (50wt 1300m or 40wt 1000m large spools) for $10 per spool when you bring in your case through December 31, 2019. That's over a year of savings on thread!!!
NEW BOMs and Kits!!!

Birthstone Series by MJ Kinman
12 Month - Start anytime
$24.99 sign-up/$24.99 per month

START ANYTIME!!!


BOM includes full-size freezer paper patterns and FREE membership to our monthly Semi-Precious Sisters Club which meets monthly to make the blocks and celebrate birthdays with refreshments. Shipping not included. All BOM blocks are shipped or ready for pick up the 3rd week of the month. If you just want to make a single block, just let us know which one and we will kit it for you for $28.99 with the pattern!



NEW FABRICS, KITS & MORE
WOOL PRESSING MATS
ARE HERE!!!

1/2" Density F-7 SAE Rating
Includes Black PUL fabric to protect your work surface from condensation
9" x 9" $15.99
14" x 14" $26.99
18" x 18" $38.99
18" x 24" $49.99
Custom Cut $0.15/square inch
If you haven't tried them, stop by the shop and try one out in our classroom and let us show and tell you the benefits of using wool pressing mats for your projects.


Remembrance Kit
60" x 80"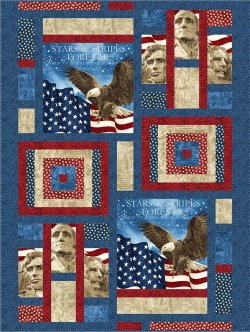 Bag a Buck Quilt Kit
55.5" x 77.5"

Picture This Paris Kit
58" x 74"
Lisa the Unicorn Kit
26" x 26"
Pattern by Elizabeth Hartman -
Kit includes binding and Glow in the Dark fabric for the horn!!!
UPCOMING CLASSES & EVENTS!!!




Catch up with Cat Nix $20


Have you taken a class with Cat Nix before but never finished because you couldn't remember what to do or maybe just need some motivation to finish? Join us on Wednesday, November 7th and/or 21st. Daytime session from 11:00am - 3:00pm and evening session from 4pm - 9pm. You must pre-register for this class and email Cat the project that you will be bringing before class.



Tues, Nov 13th - 10:30a-1:30p
Free Motion Quilting w/Tia $50



Basic Machine Maintenance with Kevin $30
Thurs, Nov 15th 6:00 - 7:30pm
You must register by November 10th to reserve your seat
Class max is 8
Bring your machine, power cord, foot and owner's manual and Kevin will show you basic machine care to extend the time between servicing. If you are planning on doing some serious holiday sewing this year, this class will help keep your machine purring like a kitten.






Hand Embroidery w/Vicky $20


Meets monthly - New stitches and pattern each month
2nd Wednesday 6-8pm
2nd Thursday 10:30am - 12:30pm


Midweek Sit & Sew with Connie & Maria Wed, Nov 28th 9am-6pm $10
Bring whatever project you would like to work on and sew with other sewing sisters all day. Cutting and ironing stations available for your use as well as a microwave and fridge. Your registration reserves your seat for the day.


Sit & Sew with Connie and Maria
Fri & Sat, Nov 16 & 17 8am - 8pm $10/day


Sit & sew with us all day! No spouses, kids or animals to distract you. Come one day or both. Your registration reserves your seat for the day. Maximum of 8 people.
Monthly Sewing Groups
Hand Embroidery Group meets 3rd Thursday from 10am-12pm


Semi-Precious Sisters Club meets the 4th Thursday from 10:30am - 1:30pm
(must be enrolled in the Birthstone Series BOM to participate)

Applique Group meets 4th Thursday from 6:30-8:30pm



Are you following
First City Quilts
on Facebook? We will be announcing special events, sew alongs, challenges and contests and exclusive Facebook follower sales. "Like" and "Follow" us to stay up to date on all the classes, events, sales, tips and tutorial videos that we are promoting.