Meadows Quilting & Sewing is now First City Quilts LLC - Welcome Newsletter
April 3, 2017

Welcome to First City Quilts
New Owners: Connie Linder and Maria Pate
We would love for you to come see our new shop and all the new fabrics and classes we have!

Did you know we have the largest quilt shop quality solids colorwall in the KC Metro area?
We carry Painter's Palette, RJR Cotton Supreme, Michael Miller, and more!



We are wrapping up our Carrie Hall inspired Leavenworth Saturday Sampler. The setting options were unveiled Saturday. Reserve your setting kit today. Visit the shop for more details. New program begins in September 2017.


Modern Setting - First City Freedom - 96" square
Traditional Setting - Leavenworth Liberty - 82-1/2" square

New Arrivals by Loralie Designs



NEW - Monthly Special for April
20% off Aurifil thread


Check out our new SALE area.
Minimum 1/2 yard cuts.


Please help us make room for all the new fabric coming in!
NOTE: No additional discounts will be given on Sale fabrics or the Monthly Special.

There are only 5 spots left!!!
Block of the Month - Waddington Road
This is a 10 mo. program $19.99 sign-up fee (includes a ruler)/$19.99 per mo.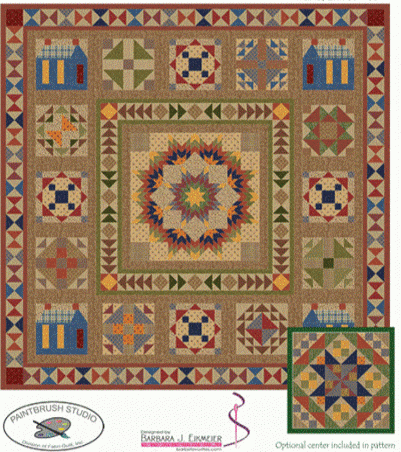 We also have the entire Waddington Road fabric line available by the yard or in fat quarters. Stop by and see this vibrant primitives collection.

Monthly Groups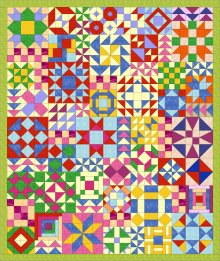 Women of the Bible with Connie & Maria
1st Thursdays 10:30am-1:30pm $10




Hand Embroidery Club with Vicky $20
Second Wednesday 6-8 pm OR
Second Thursday 10:30am - 12:30pm

Kid's Sewing Club $25


Fabric Basket
Sat, April 8th
10:00am-12:30pm OR 1:00pm-3:30pm

Quilt Basics with Lynnea $30


New to quilting? Learn the basics with Lynnea. This is a one day class.
Tuesday, May 2nd 10:30am - 2:00pm OR
Tuesday, May 9th 6-9pm

Kid's Sewing Club $25


Travel Pillow
Sat, May 13th
10:00am-12:30pm OR 1:00pm-3:30pm

Free Motion Quilting with Tia $50


Wednesday, May 25th 10:30am - 4:00pm



Sew-In
Friday, May 26th 9am-9pm $10
Saturday, May 27th 9am-9pm $10
Come and sew with us all day!!! Bring snacks to share and work on your PHD, UFO, WIP, STP, Row by Rows and anything else you need to finish!


1st Wednesday - Leavenworth Quilt Club w/Tia
1st Thursday - 10:30am-1:30pm Women of the Bible w/Connie & Maria $10
1st Saturday - 10:00am-12:00pm Saturday Sampler
1st Saturday - 10:30am Free Demo and Show & Tell - Prizes!!!
2nd Thursday - 10:30am-12:30pm Hand Embroidery Club w/Vicky $20
2nd Saturday - 10:00am-12:30pm OR 1:00pm-3:30pm Sewing Club for Kids $25
3rd Tuesday - 11:00am-4:00pm Quilts of Valor Sew Day
4th Thursday - 6:00pm-8:30pm Applique Group




First City Quilts LLC
www.firstcityquilts.com
info@firstcityquilts.com
913-682-8000
200 S 5th Street
Leavenworth KS 66048
Mon-Fri 10am-5pm Sat 10am-3pm