Newsletter 9-30-16
Sept 30, 2016

2016-17 New Saturday Sampler
Don't forget to pick up Block #2 on Saturday!


Block #2 - Kansas Star

We still have a few spots remaining for the Saturday Sampler so if you didn't make it last month and you still want to participate, you can pay your $15 sign-up fee and purchase your first two blocks for $5 each. Make sure you have your block #2 done by November 5th so you can get your next block FREE!!!
Our 2016 - 2017 Saturday Sampler was inspired by Leavenworth's very own Quilter Hall of Fame Honoree, Carrie Hall (1866-1955). Blocks will be in a patriotic colorway with Stonehenge/Marblehead fabrics. Program is 9-months from September 2016 through May 2017. Sign up fee is $15.

Bring your finished Block #1 to the shop between 10am-12pm on Saturday, October 1, 2016 and receive Block #2 FREE!!! If you don't finish your block or bring your block in before 12pm on the first Saturday, the next block will be $5.

We will have a demonstration at 10:30am and a drawing for all demo attendees to win the demo item! After demo drawing we will have a Show & Tell where customers can bring in their latest finished projects and be entered into an additional drawing!

Are you one of our out of town customers? Now you can participate in the Saturday Sampler too!!! Register online and pay your $15 sign-up fee. We will contact you for your billing and shipping information. You will be charged $5 + actual shipping cost per block each month. At the end of the program, if you choose to purchase the setting kit, we will deduct your $15 sign-up fee from your kit price. This is the first time we have offered the Saturday Sampler to our online customers.


New Fabric
Now in stock over 100 Batiks!


Hoffman Digital Print Cityscapes
This is a continuous print with an approximate 29" repeat. Great for Hexified Panel, One Block Wonder or Stack 'N Whack quilts!



New Block of the Month
Be Attitudes Quilt
by Nancy Halvorsen
Come see the model hanging at the shop!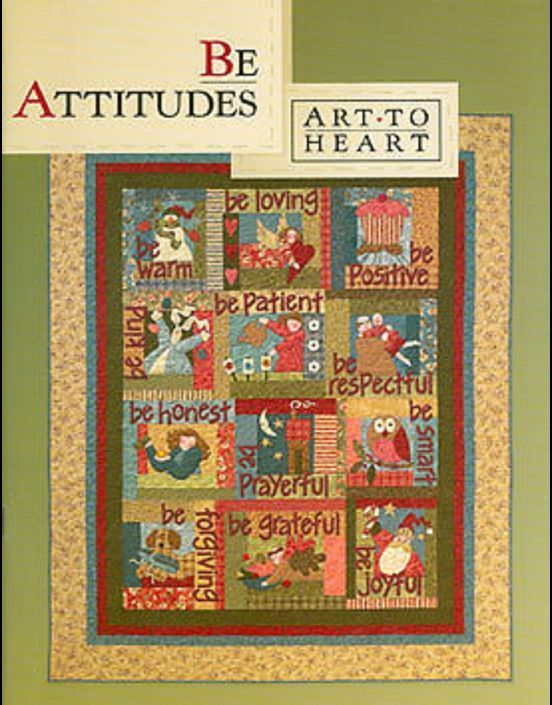 $19.99 Sign-up fee, $19.99/mo
Includes fabric for blocks, borders and binding, embroidery floss, decorative buttons, and enough fabric to applique using either fusible or turn-under technique.

October
Breast Cancer Awareness Month

All PINK fabrics 15% off!!!

Classes & Events:


Did you miss Deanna Hodson's Vintage Linen class last month? Seats sold out fast! We have her back again on Tuesday, October 5th from 10:30am - 4:30pm. Class fee is $50. Max class size 6. Sign up now to reserve your seat.


Fold 'N Stitch Wreath Class with Maria
Wednesday, October 5th from 5:30pm - 8:30pm
Class Fee $10 + supplies




Sewing Club for Kids - October - Treat Bag
AM Class 10:00am - 12:30pm - SOLD OUT
PM Class 1:00pm - 2:30pm - seats still available



Machine Embroidery Club with Sandi Stahl
Meets the second Tuesday of the month from 10:30am - 12:00pm Different project each month - Class fee $20 + supplies
October - Monogrammed Infinity Scarf



Hand Embroidery Club with Vicky Beasley
Meets every second Thursday from 10:30am - 12:30pm
New stitch and project each month - Class fee $20 + kit



Free Motion Quilting with Tia Curtis
Wednesday, October 19th 10:30am - 1:30pm
Class fee $50 + supplies



Sewing Machine Maintenance class with Kevin Crim
Saturday, October 22nd 9:00am - 11:00am
Class fee $25 - Max class size 10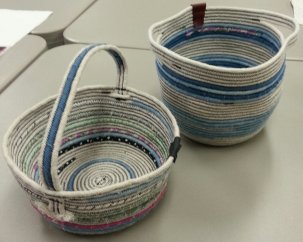 Back by popular demand!!! - Rope Bowls with Sam
These make great Christmas presents!
This class SOLD OUT in record time last time we offered it!
Saturday, October 29th 10:30am - 1:30pm
Class fee $25 + supplies
Kids over 8 welcome!

November Classes/Events
3 - Mon - 5:30pm-9:30pm Mesh Bag with Diann $10
5 - Sat - 10:00am-12:00pm Saturday Sampler Block #3
5 - Sat - 10:30am Demo & Show and Tell
5 - Sat - 12:30pm-2:30pm Quilted Zipper Bag w/Tia $35
7 - Mon - 5:00pm-8:00pm Women of the Bible w/Robin $10
8 - Tue - 10:30am-12:00pm Machine Embroidery Club w/Sandi $20
9 - Wed - 2:00pm-8:00pm SPQG Compassion Quilt Sew-In
10 - Thu - 10:30am-12:30pm Hand Embroidery Club w/Vicky $20
12 - Sat - 10:00am-12:30pm Sewing Club for Kids - Ornament $25
12 - Sat - 1:00pm-3:30pm Sewing Club for Kids - Ornament $25
15 - Tue - 11:00am-4:00pm Quilts of Valor Sew Day
18 - Fri - 9:00am-9:00pm Sew-in $10
19 - Sat - 9:00am-9:00pm Sew-In $10
24 - Thu - CLOSED - Happy Thanksgiving!!!



Meadows Quilting & Sewing
www.mqsew.com
913-862-8000
200 S 5th Street
Leavenworth KS 66048
Mon-Fri 10am-5pm Sat 10am-3pm